Concept
Morphosis is a study of aggregation processes and matter generation. The project hybridise natural and artificial growth, dendritic clustering and fractal algorithms, industrial and manual techniques.
The shape of laser-cut stainless steel sheets recalls crystalline structures fragments, portion of a rational and systematic schematization of Nature. The contrast between geometric rigour and chaotic growth is emphasised by the metal concretion that lies beneath the surface:a cryptic nature, hidden at first glance, and only its reflection allows us to observe its appearance.
Electrodeposited matter is moulded by the intensity of the electric field, by voltage variations, by time, in a process of recursive growth that generates uneven and different structures. The copper particles materialise on an abs matrix modelled through fractal generation software, the result is a structure that draws a solid connection between natural growth structures and computational nature.
Materials: Sterling silver, stainless steel, copper, patina
Tools| tecniques: laser cut, electroforming, generative software, 3d printing.
Category
Design, jewellery, graphic
Clouds are not spheres, mountains are not cones, coastlines are not circles, and bark is not smooth, nor does lightning travel in a straight line. [...] many patterns of Nature are so irregular and fragmented, that, compared with Euclid geometry Nature exhibits not simply a higher degree but an altogether different level of complexity. B. Mandelbrot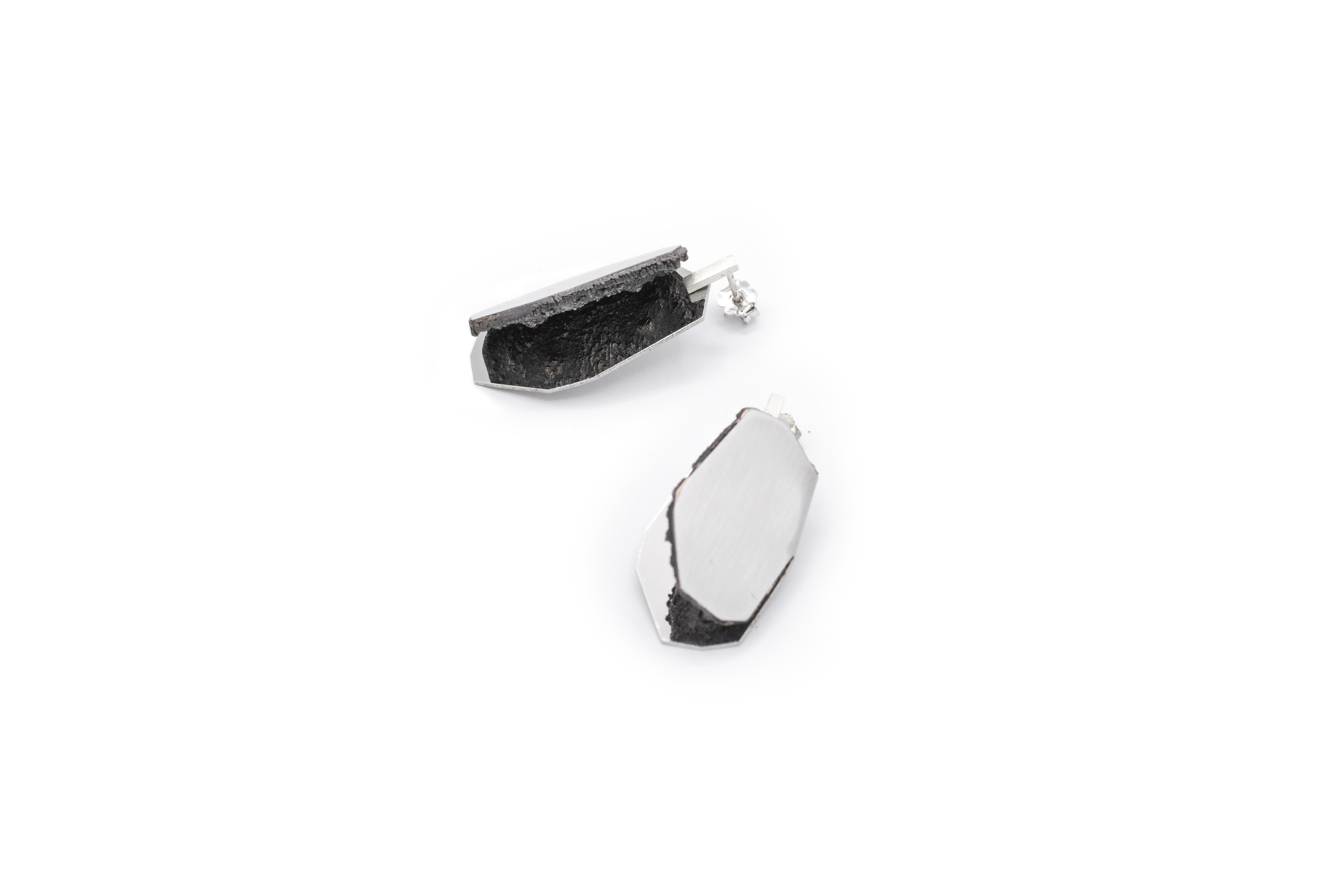 I sometimes think of the formless. There are things, blobs, masses, contours, volumes, that have, in some way, only a factual existence: they are only perceived by us, but not known; we cannot reduce them to a single law, deduce their whole from the analysis of one of their parts, reconstruct them by logical operations [...] they leave no other memory but that of a possibility. P. Valery